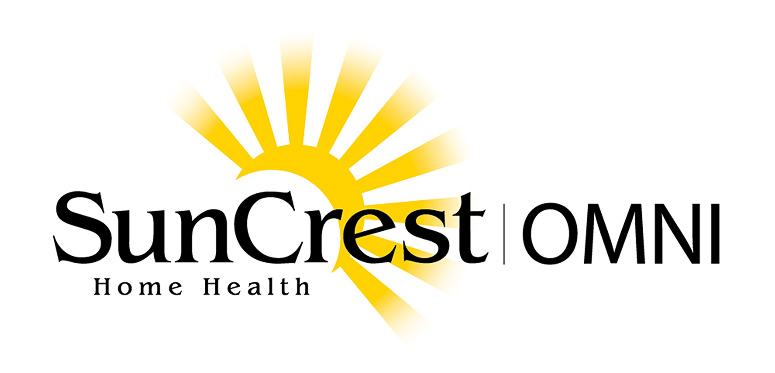 SunCrest and OMNI Home Healthcare Logo Merge
Monday, August 18, 2014 | Logos
Madison, TN - SunCrest Healthcare, Inc. and OMNI Home Health Services, LLC, two leading regional providers of home healthcare services, announce they are joining forces. SunCrest Healthcare, Inc. contracted Chris Alford Graphic Design to create a new 'merged' logo design for their upcoming merger with OMNI Home Health Services, LLC.

The stated goal was to create a new logo from both merged companies. We took on the challenge and generated several excellent concept examples of how these two separate identities could be merged while adhering to the detailed guidelines of the client. The selection was made and SunCrest Healthcare, Inc. and OMNI Home Health Services, LLC were very pleased with the result.

If we can help your Healthcare Services company with an updated logo, web, print, SEO, or any of our services then please contact us today.


About SunCrest Healthcare, Inc.

SunCrest Healthcare, Inc. was formed in 2005 to develop Medicare/Medicaid-certified home health agencies in the southern United States. SunCrest's operating philosophy focuses on developing effective partnerships with local healthcare communities, especially local hospital systems, in order to ensure that the communities' home healthcare needs are met in a caring, high quality, safe, and cost-effective manner. SunCrest operates locations across Tennessee, Alabama, Georgia, Florida, Kentucky, Mississippi and Missouri.

About OMNI Home Care

OMNI Home Care is a state certified Medicare agency delivering exceptional professional medical care in the privacy of the patient's home. HomeCare Elite rated OMNI in the top 25 percent of United States agencies. OMNI provides skilled nursing, wound care, physical therapy, occupational therapy, speech therapy, home health aides and medical social workers. Many offices also offer in-home psychiatric nursing, IV therapy and chemotherapy. Founded in 2001, OMNI has service areas throughout Florida, Pennsylvania, Illinois, Indiana and Ohio.


Disclaimer: Chris Alford Graphic Design provides all this information in good faith and makes no representations about the suitability, reliability, availability, timeliness, and accuracy of the information contained on this website for any purpose. The information contained on this website is provided "as is" without warranty of any kind. Chris Alford Graphic Design hereby disclaims all warranties and conditions with regard to this website, including all implied warranties and conditions or merchantability, fitness for a particular purpose, title and non-infringement. Expanded Disclaimer