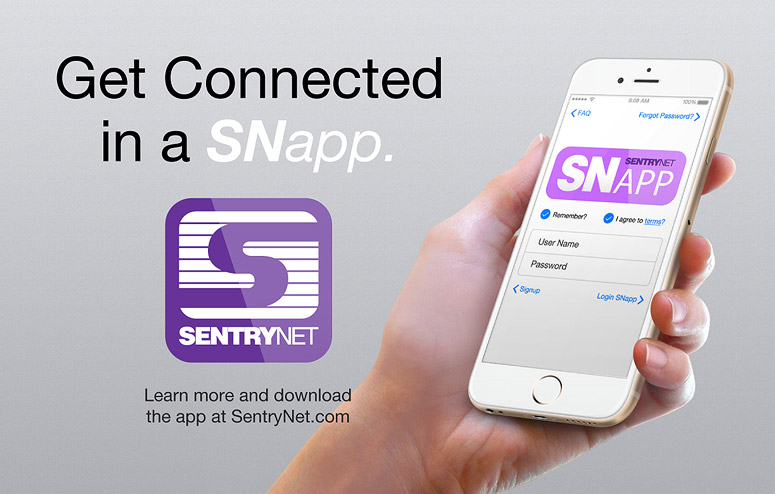 SentryNet SNapp 3 App Design
Sunday, May 03, 2015 | Logos , Apps
SentryNet of Pensacola, FL hired our design services to freshen up the entire UDI design of their mobile security app called SNapp. We successfully redesigned all levels for both the iPhone and Android systems. We also successfully managed the updates to the iOS Developer Portal for the Apple store and Google Play for Android.

SentryNet's primary request was the SNapp ( UDI ) user interface design to be a clean and easy to use with the launch of it's new features. The new features required that the application completely take advantage of the available device screen sizes and we produced a design that did just that.

We were also the creative, design & production behind this very simple closing logo sequence for all of SentryNet's trade show and social network youtube videos. Contact chrisalford.com for information on how we can help your group or business.


Disclaimer: Chris Alford Graphic Design provides all this information in good faith and makes no representations about the suitability, reliability, availability, timeliness, and accuracy of the information contained on this website for any purpose. The information contained on this website is provided "as is" without warranty of any kind. Chris Alford Graphic Design hereby disclaims all warranties and conditions with regard to this website, including all implied warranties and conditions or merchantability, fitness for a particular purpose, title and non-infringement. Expanded Disclaimer