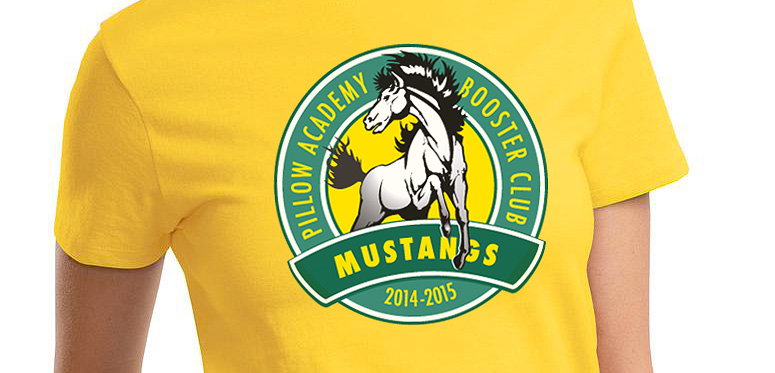 Pillow Academy Booster Club Identity Design
Thursday, April 10, 2014 | Logos
Pillow Academy Booster Club President, Jay Rose, contacted us about developing a new logo for their organization. The Pillow Academy Booster Club is a fundraising organization that supports all extra curricular sporting activities for the Pillow Academy School located in Greenwood, MS.

We took the schools traditional colors and unique mustang mascot, updated them, and combined it with a very clean vector seal design that could be used in various promotion situations and colors.

The goal was to design a logo that could be used in traditional school colors and also in alternative colors for extra promotional fundraising.

Contact us for more details.
Disclaimer: Chris Alford Graphic Design provides all this information in good faith and makes no representations about the suitability, reliability, availability, timeliness, and accuracy of the information contained on this website for any purpose. The information contained on this website is provided "as is" without warranty of any kind. Chris Alford Graphic Design hereby disclaims all warranties and conditions with regard to this website, including all implied warranties and conditions or merchantability, fitness for a particular purpose, title and non-infringement. Expanded Disclaimer