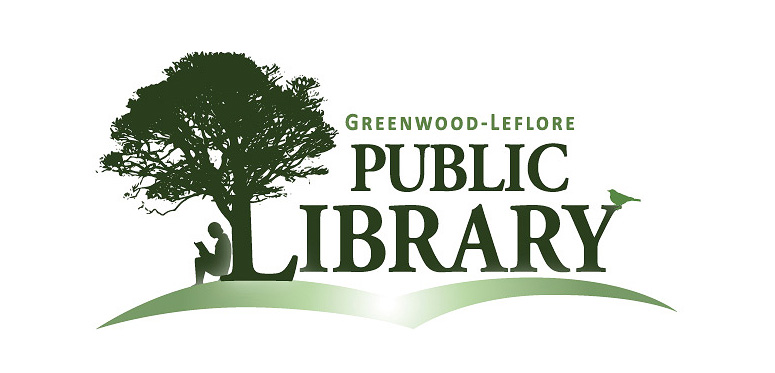 Greenwood Leflore Public Library Identity Design
Thursday, July 11, 2013 | Logos , Web
The Greenwood-Leflore Public Library contacted us about a new logo and website design. We took on the challenge, exceeded expectations and produced everything on budget.

Jenniffer Stephenson, Director of the Greenwood-Leflore Public Library System, wrote this, "We have been very pleased with the new logo that Chris Alford Graphic Design created for us. We use it on letterheads, informational pamphlet, library patron cards, our website, and many other publicity items produced by the library system. It gave us a crisp new image and branding for the library system. The website that Chris Alford designed for us has vastly improved our ability to reach our community and provide information and resources for library patrons - 24 hours a day. Chris created a website that allowed staff to have administrative control to create events, publish flyers, and create links to other websites and resources. We are extremely happy with the look and the functionality of the website".

Greenwood-Leflore Public Library is affiliated with the library system that serves Leflore County, MS. If we can help your local library with these services please let us know.
Disclaimer: Chris Alford Graphic Design provides all this information in good faith and makes no representations about the suitability, reliability, availability, timeliness, and accuracy of the information contained on this website for any purpose. The information contained on this website is provided "as is" without warranty of any kind. Chris Alford Graphic Design hereby disclaims all warranties and conditions with regard to this website, including all implied warranties and conditions or merchantability, fitness for a particular purpose, title and non-infringement. Expanded Disclaimer